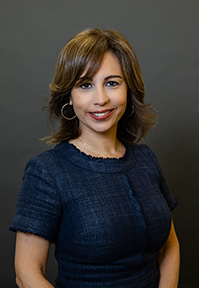 Ms. Cumpiano is Of Counsel at Sepulvado, Maldonado & Couret. Ms. Cumpiano has been practicing law since 1995, and her practice focuses on civil, commercial, and employment litigation and counseling. Ms. Cumpiano also has experience handling cases related matters of insurance law.
Ms. Cumpiano has worked with Sepulvado, Maldonado & Couret since 2008. Her prior experience includes serving as in-house counsel for the multinational corporation PPG Industries, Inc., where she held the position of Assistant Counsel for Labor, Employment, and Benefits. Before serving as in-house counsel at PPG Industries, she worked as an attorney for the law firms of Thorp Reed & Armstrong (now Clark Hill) in Pennsylvania, and McConnell Valdés in Puerto Rico and Washington D.C.
Additionally, Ms. Cumpiano has served as Adjunct Professor at the University Of Puerto Rico School Of Law. She has also lectured extensively on employment and employee benefits matters before the general public, attorneys, and human resources professionals.
During her legal formation, Ms. Cumpiano achieved the honor of Valedictorian of her law school's graduating class. She was also selected as the Most Outstanding Student by the Puerto Rico Bar Association.