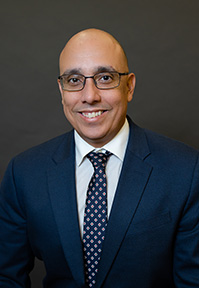 Mr. Couret-Fuentes is a Partner at Sepulvado, Maldonado & Couret. His practice extends to virtually all litigation affairs of the Firm, including matters of antitrust and trade regulation, trademarks and copyrights, securities, commercial litigation, distribution and franchising, environmental and land use law, constitutional law, employment law, class actions, injunctive relief practice, and counseling in the oil and gas industry. Mr. Couret-Fuentes has been actively involved with the Firm's appellate practice, having successfully litigated various cases before the Puerto Rico Supreme Court, the Puerto Rico Court of Appeals, and the U.S. Court of Appeals for the First Circuit.
Mr. Couret-Fuentes joined Sepulvado, Maldonado & Couret as an Associate in September of 2009 and became an Income Partner in 2012. Before joining the Firm, Mr. Couret-Fuentes worked as a law clerk to the Hon. Dolores Rodríguez de Oronoz, former Chief Judge of the Puerto Rico Court of Appeals.
During his graduate legal studies at Boston College and The Fletcher School of Law and Diplomacy at Tufts University, Mr. Couret-Fuentes focused his coursework and research in the United States and Puerto Rican constitutional law, and legal theory. In addition, he took courses and worked on research projects concerning the law and practice of international organizations, international human rights law, self-determination law, comparative law, and the history of U.S. foreign relations. In law school, Mr. Couret-Fuentes was a member of the Inter-American University of Puerto Rico Law Review.