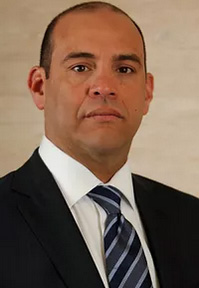 Mr. Sepulvado is a Capital Partner, and Head of Litigation Practice at Sepulvado, Maldonado & Couret. He started Sepulvado & Maldonado in 2005.
Mr. Sepulvado has been practicing law since 1994. He has handled a wide range of disputes in areas including antitrust, government and municipal regulations, product distribution laws and regulations, contract counseling, contract drafting and contract litigation, banking law, construction law, bankruptcy, insurance, trademarks, administrative, corporate and stockholder counseling and litigation, and employment law.
Having conducted and defended a vast number of depositions, Mr. Sepulvado has an intensive practice in pre-trial and discovery matters. He has substantial trial advocacy experience having tried a substantial number of trials before state and federal courts.
Mr. Sepulvado also leads the Firm's government affairs practice group. In various occasions, he has testified and submitted written position papers before legislative commissions and administrative agencies, as part of legislative investigations and public hearings to consider proposed legislation and administrative regulations. Mr. Sepulvado regularly conducts meetings with top-level officers from many federal and state administrative agencies in order to further its clients' interests.
Mr. Sepulvado has also dictated seminars to clients on a wide variety of topics and has litigated employment law cases before state and federal courts. Similarly, Mr. Sepulvado has offered continuing legal education seminars on the topic of injunctions and other preliminary relief.
Before founding Sepulvado, Maldonado & Couret, Mr. Sepulvado was a Partner at Puerto Rico's largest law firm, McConnell Valdés, where he was a member of the litigation department and the bankruptcy, lobbying and antitrust practice groups, among others. Mr. Sepulvado started his litigation career at Reichard & Escalera, in one of the most reputable litigation departments in Puerto Rico and under the supervision of the highly regarded trial advocate, Mr. Rafael Escalera Rodríguez, Esq.
Mr. Sepulvado graduated from the Catholic University of Puerto Rico's School of Law in May of 1994. Before graduation, he was a member of the Dean's List of Honor and the Law School's Law Review. He also worked as a student law clerk for Federal Magistrate Judge Justo Arenas and Federal Judge Jaime Pieras, Jr., at the United States District Court for the District of Puerto Rico.