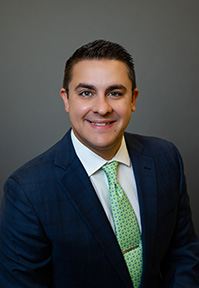 Mr. Lebrón-Ramírez joined Sepulvado, Maldonado & Couret as an associate in February 2021. Before joining Sepulvado, Maldonado & Couret, Mr. Lebrón-Ramírez worked as a securities attorney at Pujol Law Office, PSC (Pujol Law), where he represented clients in numerous arbitrations and mediations proceedings before the Financial Industry Regulatory Authority (FINRA), relating to the unsuitable recommendations by several Puerto Rico broker-dealers to concentrate their clients' investments accounts exclusively in Puerto Rico securities. Mr. Lebrón-Ramírez was part of a team that successfully represented a case in a FINRA arbitration proceeding that concluded with an award in favor of their clients with over 18 million dollars in compensatory and punitive damages, attorney's fees, and costs.
See
Víctor M. Gómez, et al. v. UBS, et al.
, FINRA 13-02866.
While in law school, Mr. Lebrón-Ramirez worked from October 2013 to February 2014 as a legal intern at Scotiabank Puerto Rico, from February to July 2014 as an intern in the legal department at Aerostar Airport Holdings, LLC, the company that manages and controls the Luis Muñoz Marín International Airport, and from October 2014 through May 2015, as a law clerk at Pujol Law.
During his second year at law school, Mr. Lebrón-Ramírez was appointed by the Governor of Puerto Rico as a member of the Executive Board for the
Comité Puerto Rico Se Transforma: Mesa de Acción para la Competitividad y Crecimiento
, entrusted with the task of working on public policy addressing four main issues affecting Puerto Rico: The Brain Drain, the Aging of the General Population, the Informal Economy and the Low Labor Market Participation. During his last year at law school, Mr. Lebrón-Ramírez supported his corporate law professor, Dr. Manuelita Muñoz Rivera, in writing and editing several chapters of her corporate law book,
Ley de Corporaciones de Puerto Rico: Análisis y Comentarios
(2015).
Upon graduating and obtaining his Juris Doctor degree with honors from the Inter-American University of Puerto Rico, School of Law, Mr. Lebrón-Ramirez received the first Corporate Law Medal Award given by said University for excelling in that field of law.